Research Associate Anne Steverson and Research Scientist Karla Antonelli of the NRTC presented and exhibited at the National Federation of the Blind's (NFB) National Convention in Houston, Texas on July 1-6, 2023, and the 15th International CHARGE Syndrome Conference in Orlando, Florida on July 20-23, 2023.
The NFB Convention is one of the largest gatherings of blind people in the world. People who are B/LV obtain training, support, and information from exhibitors, speakers, and direct service providers at the event. Steverson presented about the 4to24 app to the Technology Evaluation Committee and Antonelli presented about the career-based resources the NRTC offers at the Blind Rehabilitation Professionals Division. They also shared information about the NRTC and its resources with attendees who stopped by the booth.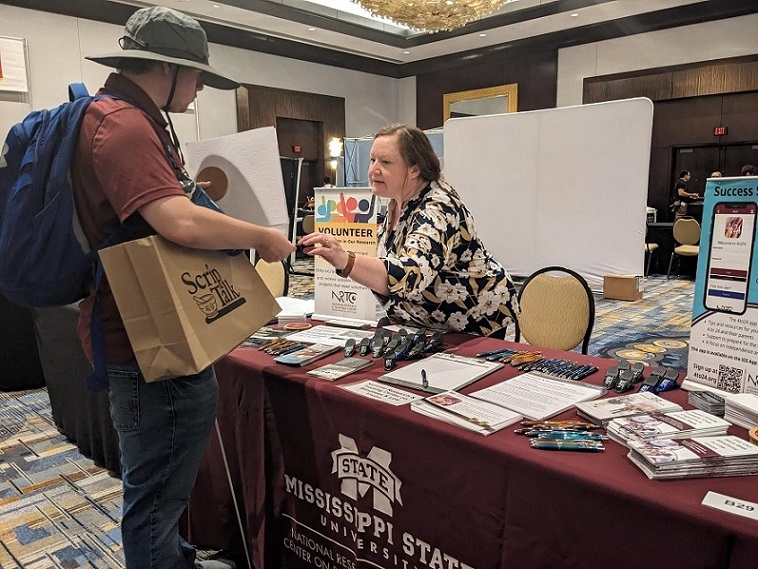 The CHARGE Conference is one of the largest gatherings in the world for families and individuals with CHARGE Syndrome, a genetic syndrome that can cause birth defects including vision and hearing loss. Families attend the conference to learn more from professionals and experts on the latest research and assistive technology developments for the condition. Antonelli and Steverson provided a presentation about the 4to24 app to professionals, presented a poster session, and talked to parents and other attendees at the NRTC booth.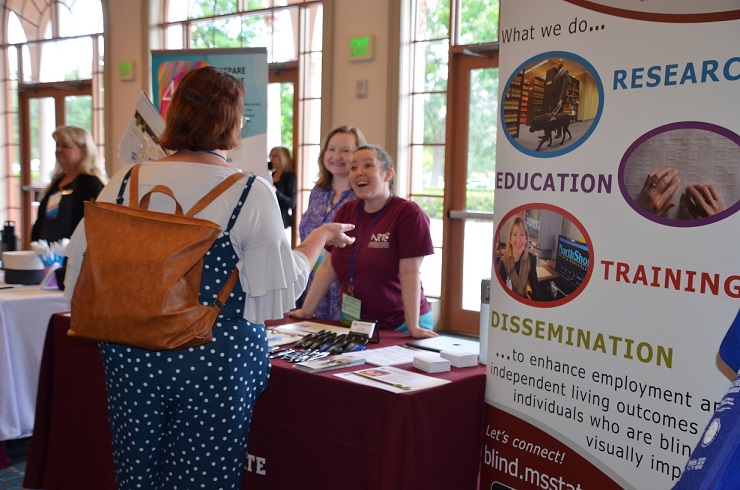 At the CHARGE Conference, both members of the NRTC also did a 15-minute presentation about the overview of the app, two poster sessions, and exhibited a booth to professionals and families interested in learning more about the center.
The NRTC focuses on employment outcomes of persons with blindness or low vision, technical assistance, and resources for professionals and people with B/LV interested in employment. To learn more, visit the NRTC on BLV website and the NTAC-BLV website.