The National Research and Training Center on Blindness and Low Vision recently conducted our first Blindness Experience Training with the Alabama Department of Rehabilitation Services (ADRS).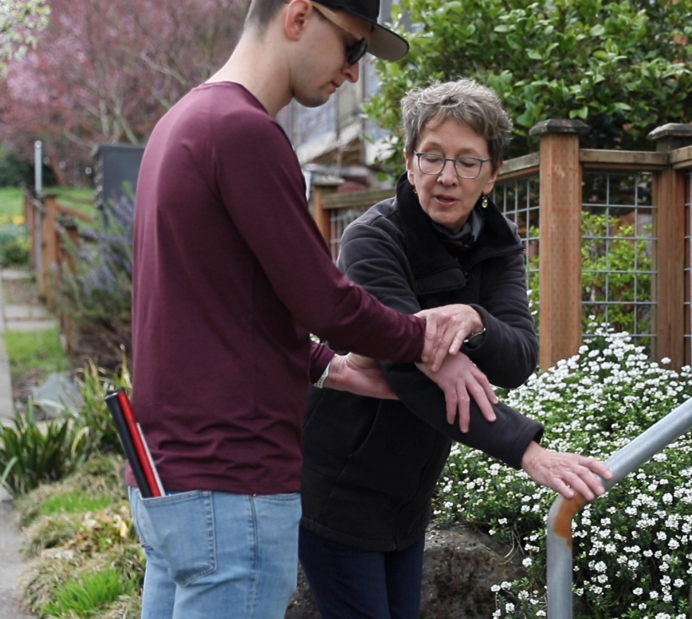 This new training program explores how proper training and tools can help support people who are blind or have low vision (B/LV) for success in independent living and employment. The Blindness Experience Training allows new or veteran rehabilitation professionals to have hands-on learning experiences to increase their understanding of B/LV and adaptive techniques used by people who are B/LV.  
Over two days, NRTC staff joined 60 blind services professionals from ADRS to provide information on the impact of vision loss on the individual and on employment and training in alternative techniques. Training included braille, mobility, independent living skills, community engagement, and reading and writing. The training ended with a discussion on how to put the training received into perspective.  
Kendra Farrow, Project Director for the Older Individuals who are Blind Technical Assistance Center (OIB-TAC), helped lead the training along with Cantrice Moffitt and Amy Porterfield. Kendra said the training was a great success, and "the hands-on experience allowed participants to understand the challenges their B/LV clients face." 
For more information or to schedule a training, email the NRTC at nrtc@colled.msstate.edu.