The Older Individuals who are Blind Technical Assistance Center (OIB-TAC) is excited to share its updated and redesigned website! This website, www.oib-tac.org, includes sections for technical assistance, continuing education, resources, and more.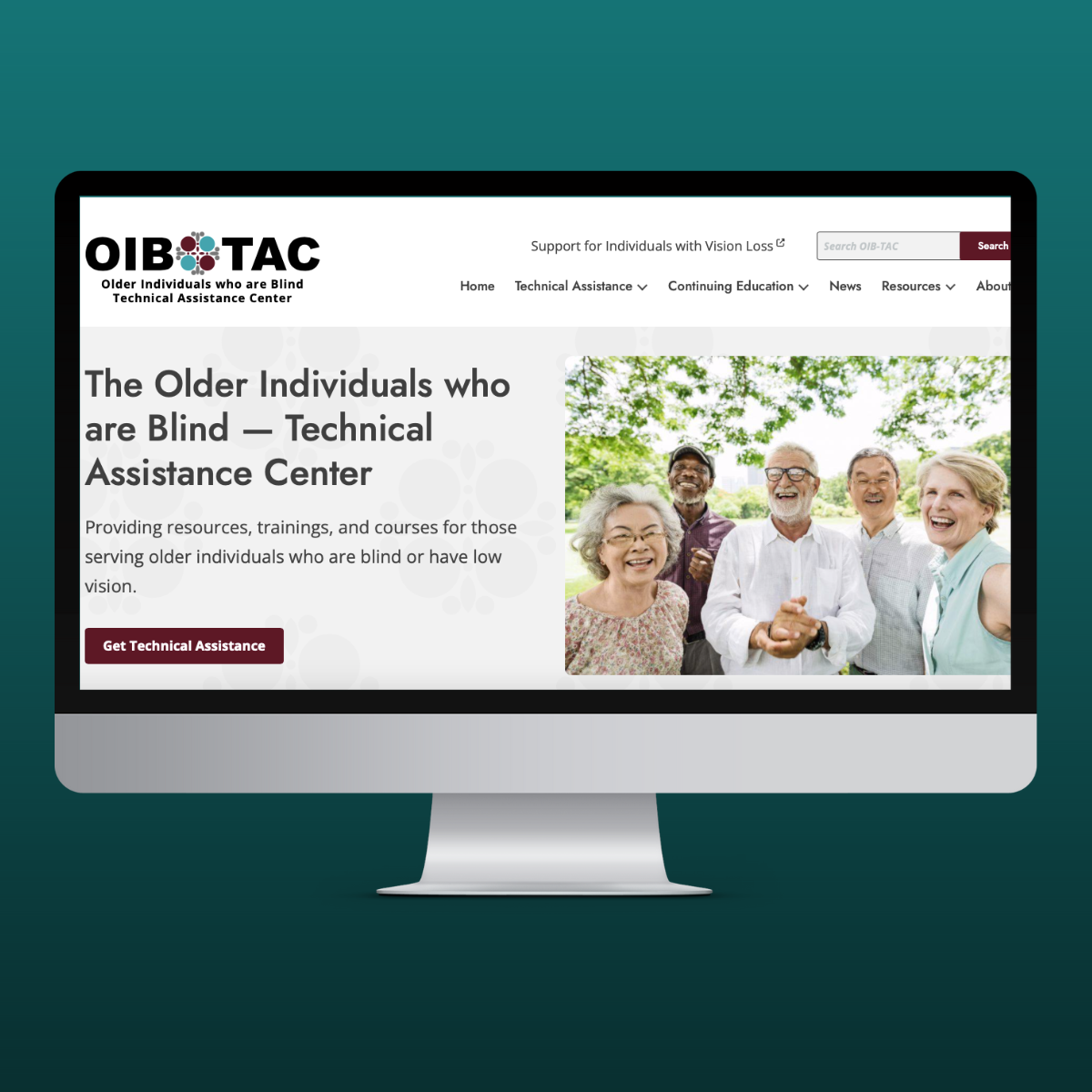 The website redesign project started in October 2021 to further the mission of OIB-TAC by providing information and resources that guide programs toward best practices in promoting independence, community involvement, and well-being for older individuals who are blind or have low vision.  The first steps in the project were reviewing analytics of popular content and gathering feedback from stakeholders.
OIB program managers will benefit from the Technical Assistance section's helpful content to aid in program performance, data collection, recruitment, providing direct service, and expanding community outreach.
Polly Abbott, Older Blind Specialist, served as the project director throughout the redesign process and believes that the redesign helps "align with the mission of OIB-TAC by providing resources that are easy to find and follows the principles of accessibility for the needs of people who are blind or have low vision."
We invite website visitors to explore the resources available and pose technical assistance questions to OIB-TAC staff via email or phone.  Sarah Moody, Communications Coordinator, is pleased by the website's transformation. She hopes visitors to our website will find it easier to navigate and locate resources.
Please visit our redesigned website and let us know your feedback by emailing Polly Abbott at pabbott@colled.msstate.edu.