The NRTC held an Advisory Council meeting for our 2020-2025 Rehabilitation Research and Training Center on Employment of People who are Blind or Have Low Vision grant on December 7-8 in Starkville, MS.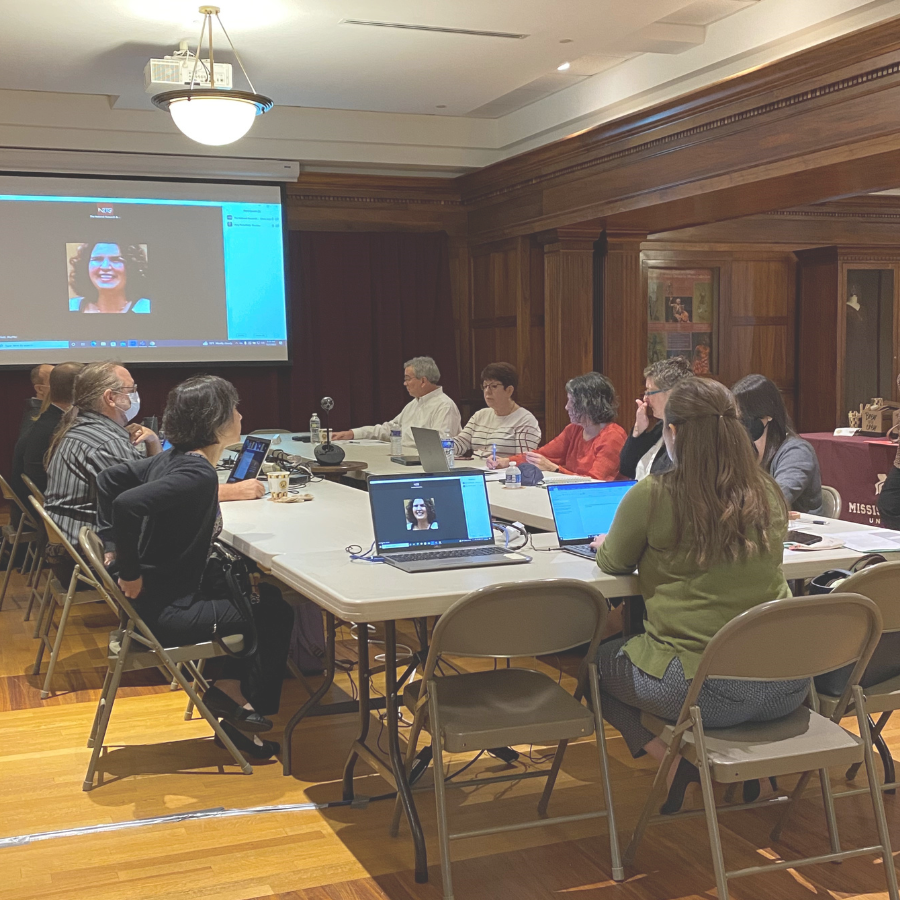 Representing major blindness professional and consumer organizations, the Advisory Council members provided guidance to the NRTC staff regarding the current research and training projects awarded by the National Institute on Disability, Independent Living, and Rehabilitation Research (NIDILRR) under the 5-year grant.  
During the meeting, members of the NRTC shared updates and reports on six research projects, multiple training and technical assistance projects, and dissemination activities. The comprehensive industry knowledge, organizational perspectives, and constructive recommendations of the Advisory Council will assist the NRTC in accomplishing project goals.  
Michele McDonnall, NRTC Director, felt the meeting was a great success. She believes "bringing the Advisory Council together helps us continue our research, training, and technical assistance efforts with renewed energy. Stakeholder input is essential to the success of our projects." Learn more about the NIDILRR-funded research by visiting our current research page on our website.  
Advisory Council members include: Kathryn Fredrick (American Council of the Blind), Deborah Harlin (Executive Director, Hellen Keller National Center), Timothy Hornik (Director of Special Initiatives, Blinded Veterans Association), John McMahon (Association for Education and Rehabilitation of the Blind and Visually Impaired), Lee Nahsehi (Chief Executive Officer, VisionServe Alliance), Amy Porterfield (National Federation of the Blind), Carlie Rhoads (Program Metrics and Evaluation Specialist, American Foundation for the Blind), Bill Robinson (National Council of State Agencies for the Blind), Matt Wieseler (Director of Strategic Intelligence, National Industries for the Blind). Also in attendance was Dorothy Young from the Mississippi Department of Rehabilitation Services.