The Older Individuals who are Blind Technical Assistance Center (OIB-TAC) hosted an OIB Program Manager's Conference on May 11-12 in Denver, Colorado. The conference provided 31 participants from 25 states and territories with the opportunity to learn about best practices, recruiting qualified staff, and trends in OIB programs.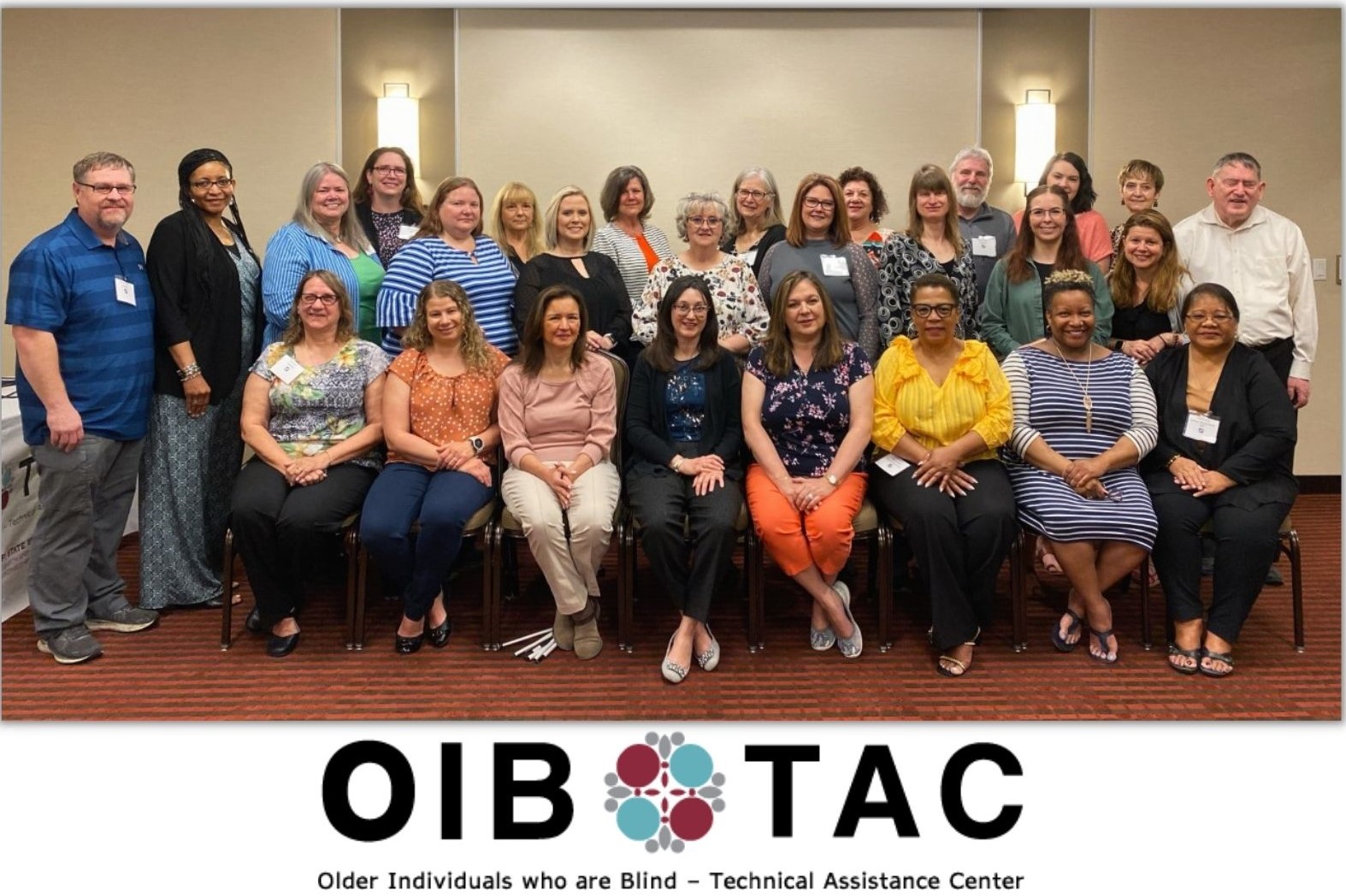 Kendra Farrow, OIB-TAC Project Director, felt that the conference was a great success. Farrow explained that "It's all about helping older individuals with vision impairments, and this conference allows us to focus on just that." 
The conference included several roundtable discussions on recruitment and retention of qualified staff, assistive technology use, and information and referrals. OIB program managers Liz Robertson and Erin Brandyberry joined in a panel discussion on their experience of receiving intensive technical assistance from the OIB-TAC. 
In addition to the valuable presentations and training, the conference allowed OIB program managers to connect and collaborate. Many program managers shared that this conference provided an excellent opportunity to network, share ideas, and understand that they are not facing the challenges of running a state program alone. Farrow said, "it is always rewarding to help OIB programs generate new strategies for their programs and to know they are growing connections with one another."  
An OIB-TAC Advisory Council meeting followed the conference on May 13 in Denver. Representing blindness organizations, Advisory Council members provided guidance and expertise to support OIB-TAC's ongoing training, technical assistance, and upcoming projects.  
To learn more and stay up-to-date on OIB-TAC activities, visit the OIB-TAC website.