The National Research and Training Center on Blindness and Low Vision (NRTC) is excited about the launch of our podcast series for individuals with blindness or have low vision (B/LV).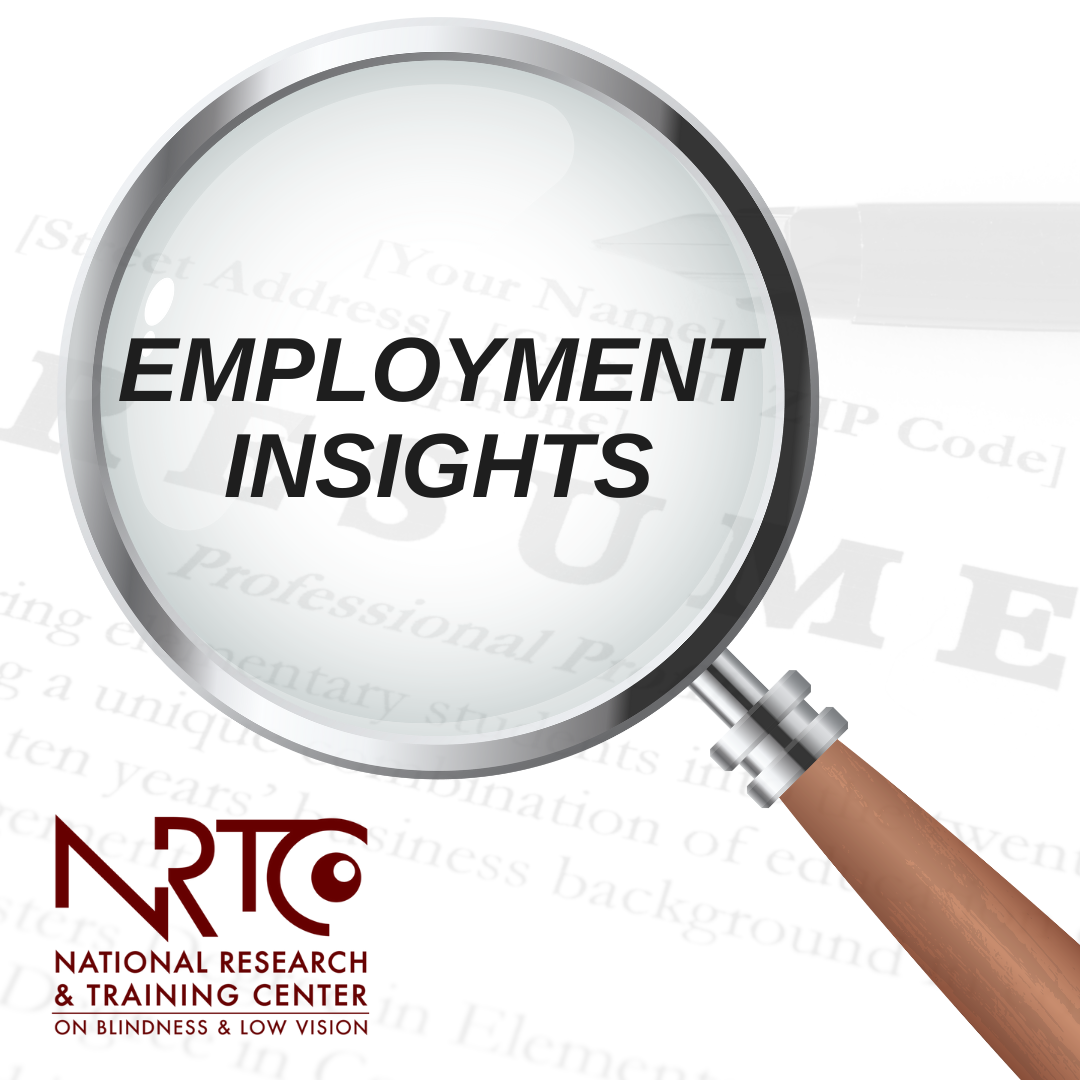 The podcast series project, Employment Insights, is meant to contribute to the NRTC's mission to enhance employment outcomes for people with B/LV. Each episode focuses on encouraging, inspiring, and informing people about the skills they need for employment.  
On each episode, we invite a guest who is blind or has low vision to join us to talk about their achievements, challenges, and insights through their employment journey. Topics include lessons learned from failures on the job, job search tips, and success stories of how individuals have maintained and advanced in employment.  
We have completed recording our four-part series. The first episode is available now on our Webinars and Podcast page. Additional episodes will be posted soon.