On October 7, 2021, the Mississippi Association for Education and Rehabilitation of the Blind and Visually Impaired (MAER) presented Dr. Karla Antonelli (left) and Anne Steverson (right) with two esteemed awards.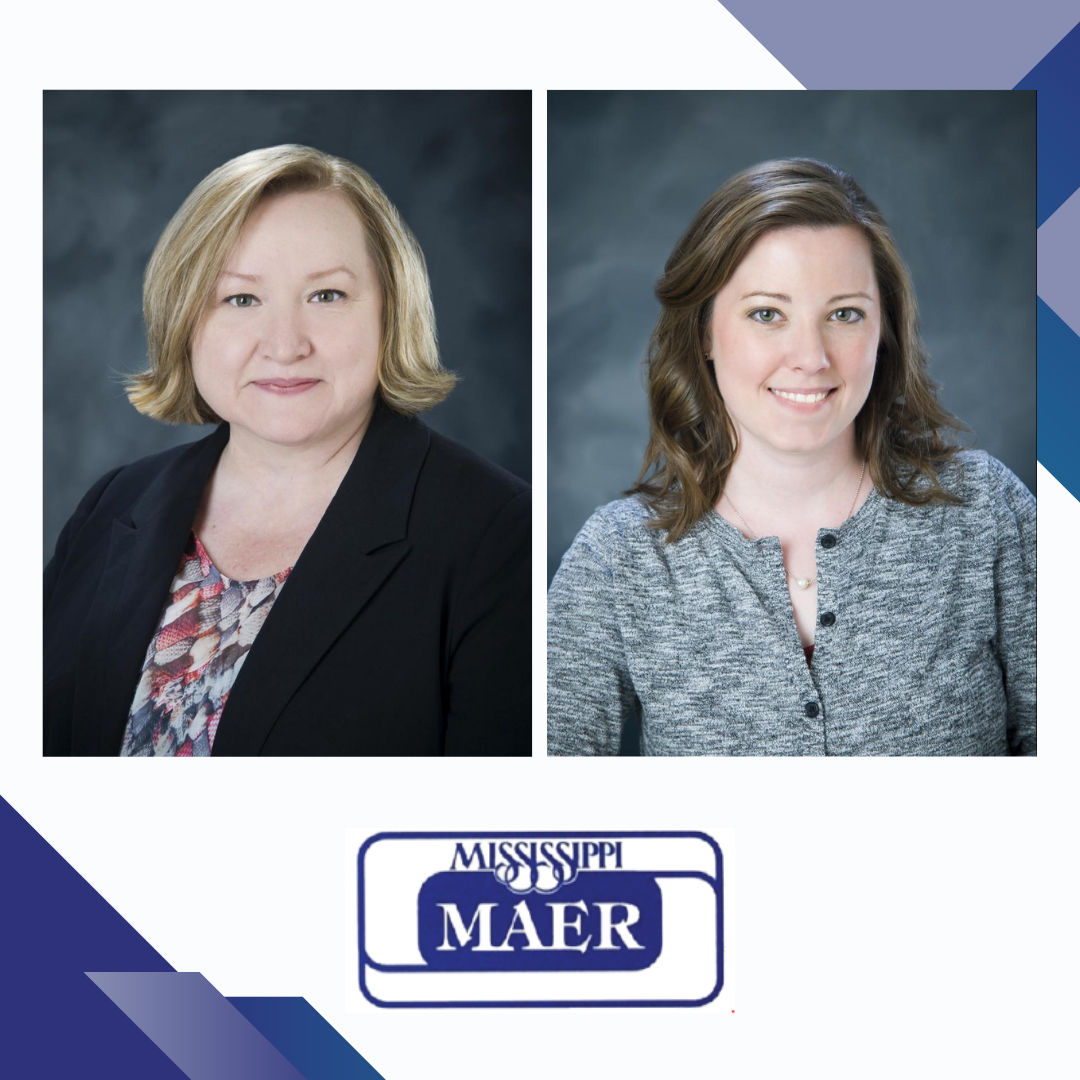 Antonelli, Research Scientist I, is the recipient of the 2021 MAER Employment Award. This award is provided for exceptional work in the field of blindness and low vision (B/LV). Antonelli received the award for leading the development of the 4to24 app. She says she is "thankful for an unexpected honor." Please view this news story for more information on the 4to24 app. 
Steverson, Research Associate III, is the recipient of the 2021 John Maxson Outstanding Service Award, which is named after a former NRTC Training Director. This award is provided to someone who has "rendered outstanding and noteworthy services." Steverson has been employed by the NRTC for 8 years and has contributed significantly to multiple research projects, training activities, and MAER activities during that time. She says that she is "honored to have been selected for this recognition."