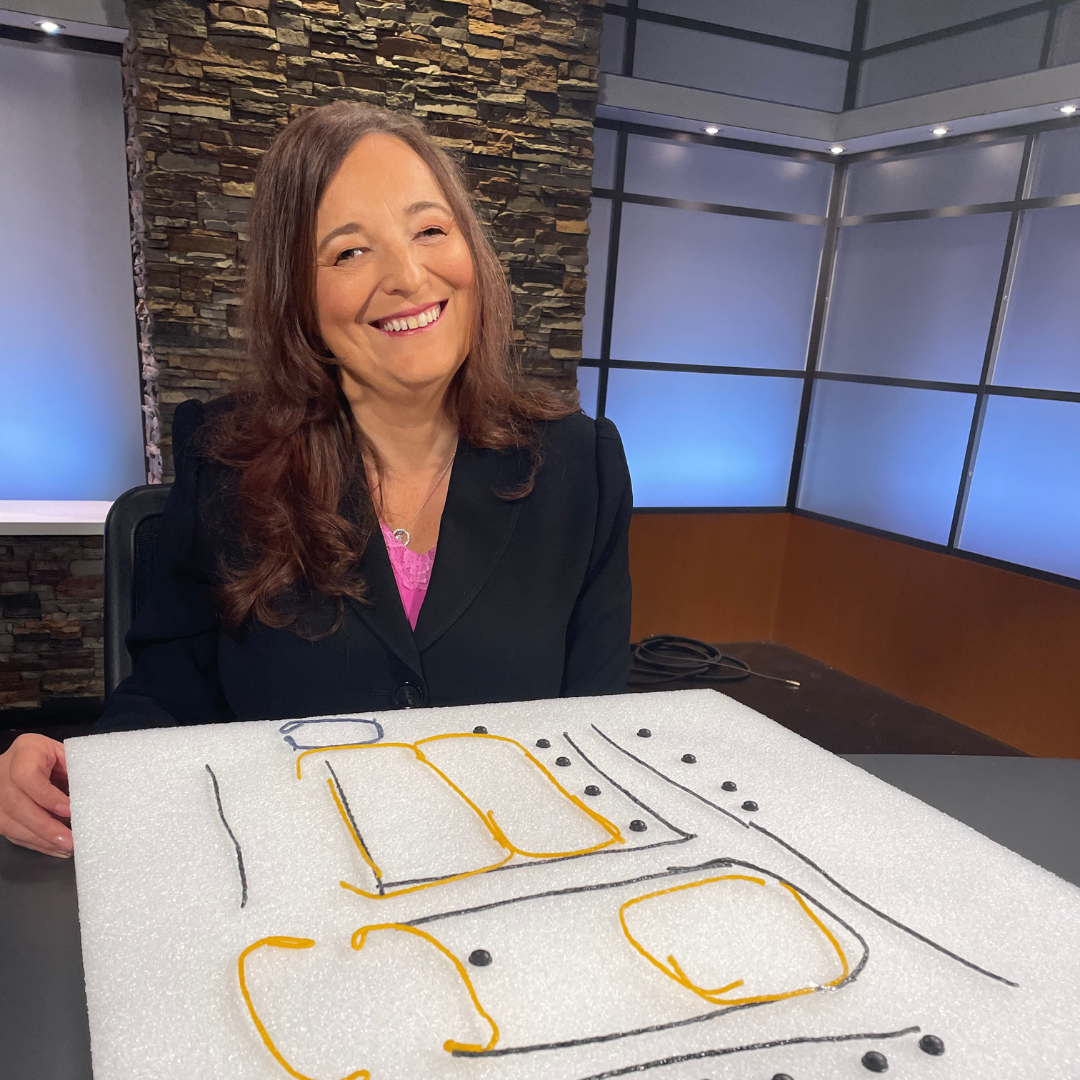 The National Research and Training Center on Blindness and Low Vision spent two days filming instructive content at the Mississippi State University Television Center for one of our research projects.
This research project, An Experiment to Evaluate the Ability of an Interactive Video to Educate and Change Attitudes about Employing People who are Blind/Low Vision (B/LV), involves creating an interactive video of a blind rehabilitation professional to provide information about employing people who are B/LV. The target audience for the video is human resource personnel and managers who make decisions about hiring.
Sylvia Stinson-Perez, Project Director for the Older Individuals who are Blind Technical Assistance Center, serves as the guide in this educational video. Each viewer will first receive an educational overview of blindness as it pertains to employment of individuals with B/LV by Sylvia. Afterward, the viewer will have the opportunity to select questions from three areas: employment and interviewing, general blindness, and more personal topics. Our interactive video will include film from the TV Center, existing videos available online, and video submissions from a variety of people with B/LV.
Now that filming is complete for the introductory script and related content, the next step is building the interactive video using our selected software. Afterward, we will conduct two separate efficacy studies to determine whether positive changes in attitudes towards, knowledge about, and intent to hire people who are B/LV occur after viewing the video.
For more information about this research project, visit our research project webpage.