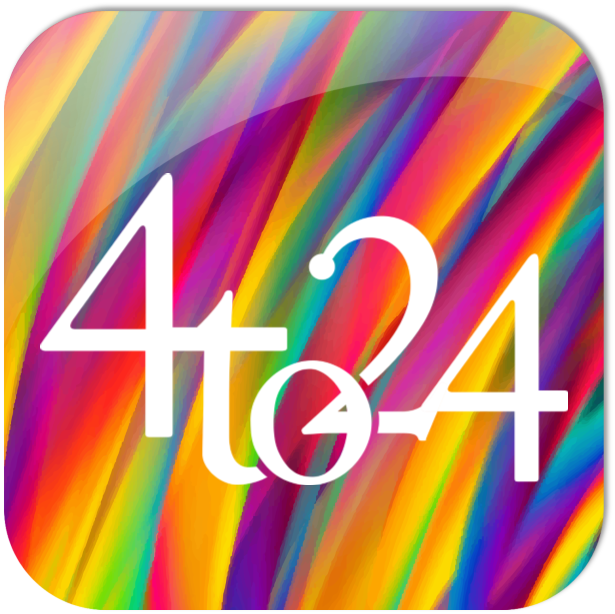 Youth with blindness or low vision are more likely to attend post-secondary education compared to the general population of youth, yet are still less likely to be employed as young adults (McDonnall 2010). Many factors such as job market and employer bias likely impact this issue, but one factor is the youth's preparation for employment. NRTC Researchers decided to tackle this issue by creating a free transition resource known as the 4to24 app.
The "4to24" app can be used by parents of youth with blindness or low vision ages 4 to 24 and youth with visual impairments ages 16 to 24. It is customizable to individual users, provides supplementary resources, and encourages engagement through "push" notifications.
App users can personalize the app based on vocational or educational goals and experience or skill levels in several areas. Based on this personalization, the app will send age-appropriate information about various topics such as travel skills, technology, social skills, and independent living skills. For example, independent living skills could include an activity on managing money, keeping a calendar, or preparing a meal. Along with information, they will receive suggested activities to build skills related to each topic and links to additional online resources. 
NRTC staff and external experts created content for the app, with input from the user population through focus groups, usability testing, and a field test of the app. Karla Antonelli, Principal Investigator, believes this app is a great resource that can help parents and youth prepare for employment, and increase awareness of available services. It is not a replacement for professional services but will complement services that youth may already receive. Antonelli hopes providing parents with this information will increase their expectations for a child's future success. She is "thrilled to see over five years of work come to fruition with the app release."
The 4to24 app is available via smartphone and web and is focused on improving employment outcomes for youth with blindness or low vision. The free app is available for iPhones on the Apple App Store and on the web at 4to24.org. It will be released soon to the Android Market on Google Play. A Deaf-Blind version is in field test and will be released later this year. For more information, contact Karla Antonelli at kantonelli@colled.msstate.edu
Reference:
McDonnall, M. C. (2010). The employment and post-secondary education status of transition-age youths with visual impairments. Journal of Visual Impairment & Blindness, 104(5), 298–303.