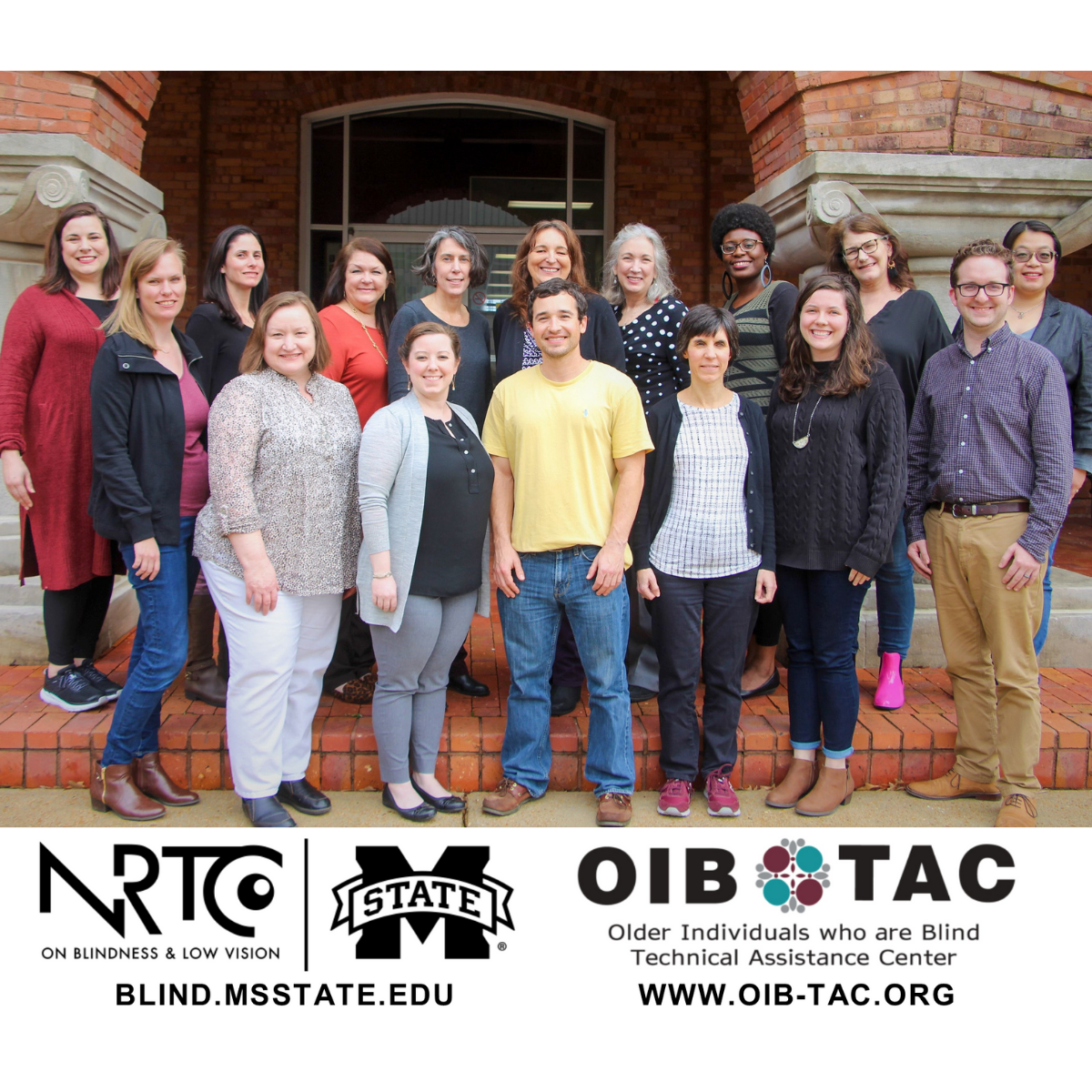 The National Research & Training Center on Blindness & Low Vision (NRTC) is proud to announce our receipt of another competitive national grant. This grant, Independent Living Services for Older Individuals Who Are Blind Training and Technical Assistance, is sponsored by the Rehabilitation Services Administration under the U.S. Department of Education. This 5-year grant, which provides approximately $3 million in funding, begins October 1, 2020.
Sylvia Stinson-Perez is the project director for this grant known as the OIB-TAC. She is excited to "take the strong foundation from the last five years of the NRTC's work on this grant and add new and innovative projects." There are three major products related to this grant:
Intensive Training and Technical Assistance: Three OIB programs per year will be selected to receive intensive training to improve operations and performance.
Targeted and Universal Technical Assistance: OIB-TAC staff will continue to create and maintain new free continuing education courses, provide regular webinars, and host the annual OIB-TAC conference. 
Collaboration: OIB-TAC staff will promote knowledge of OIB services and engage in national partnerships through conferences, presentations, exhibits, journals, and other dissemination and collaborative methods. 
Michele McDonnall, NRTC Director, is happy that the funding will allow the NRTC to continue to improve the provision of services to older individuals who are blind.