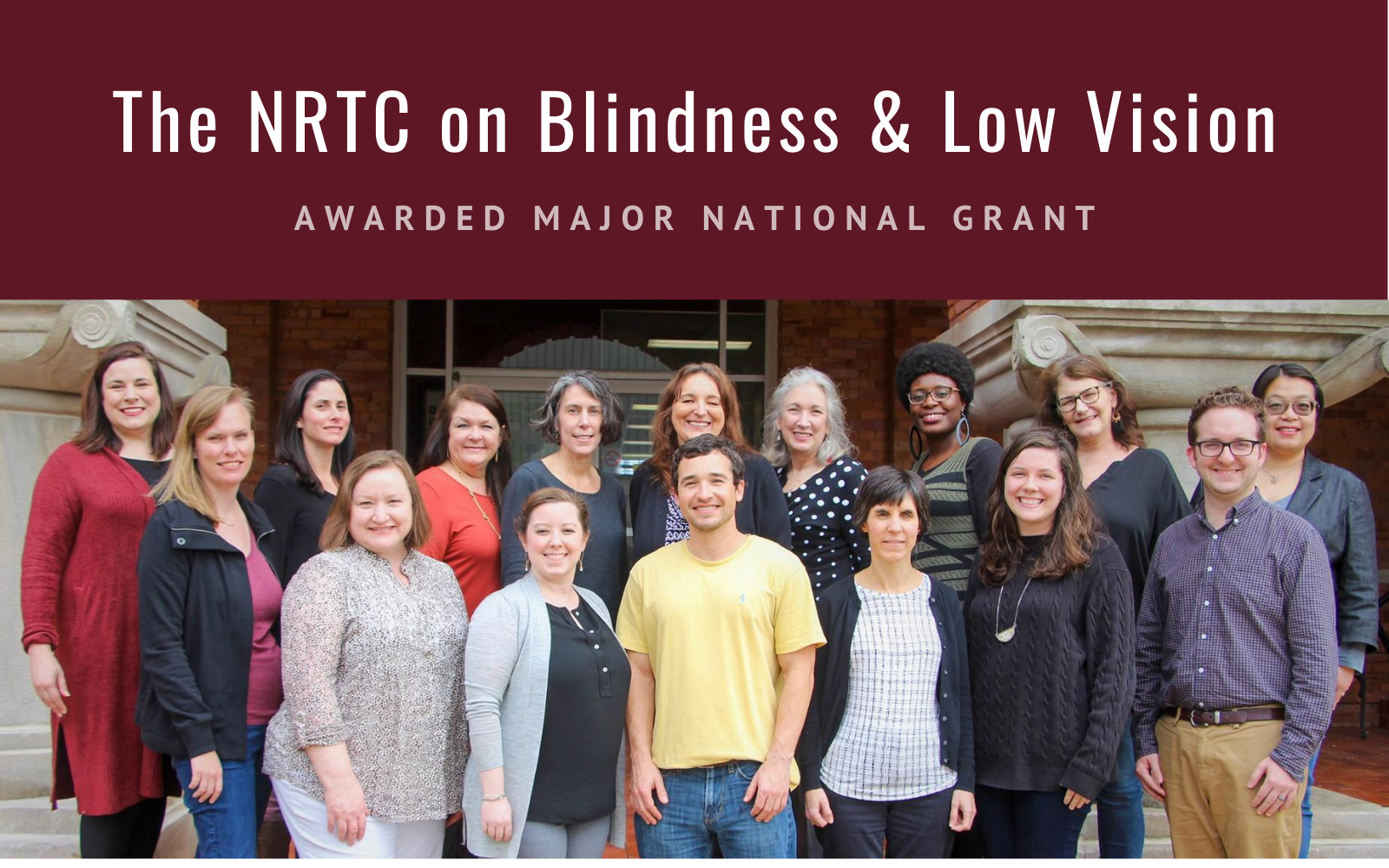 The National Research & Training Center on Blindness & Low Vision (NRTC) has a 39-year history of conducting research and advancing knowledge about the employment of people who are blind or low vision. Michele McDonnall, NRTC Director, is pleased that the NRTC was again awarded the Rehabilitation Research and Training Center on Employment of People who are Blind or Have Low Vision grant, sponsored by the National Institute on Disability, Independent Living, and Rehabilitation Research (NIDILRR). This 5-year grant, funded at $4,375,000, will begin September 1, 2020.
This funding allows the NRTC to continue to serve as the source of information for blindness and low vision across the country through research, training, technical assistance, and dissemination. This grant will fund NRTC-related work over the next five years and encompasses seven major research projects related to the employment of people who are blind or low vision.
The seven research projects will allow NRTC researchers to (1) explore access technology use in the workplace over time, (2) evaluate the effects of virtual interview training for youth, (3) develop and test an interactive video to educate employers about B/LV, (4) evaluate the feasibility and efficacy of teaching job search skills via videoconferencing, (5) identify internal and external barriers and facilitators to labor force participation, (6) explore employment predictors and outcomes using large national datasets, and (7) evaluate the accessibility and usability of job application websites.
In this new grant cycle, the NRTC will continue to utilize research findings to create tools and resources for businesses, service providers, and individuals with blindness or low vision. Expected products include peer-reviewed publications, online courses, guides, training protocols, educational videos, and other valuable resources shared on our website and provided to blindness organizations, rehabilitation agencies, and service providers.