The Older Individuals who are Blind Technical Assistance Center (OIB-TAC) hosted its second annual virtual OIB Program Manager's Technical Assistance Conference on September 13-16. The theme of this year's conference series was Empower, Educate, and Engage.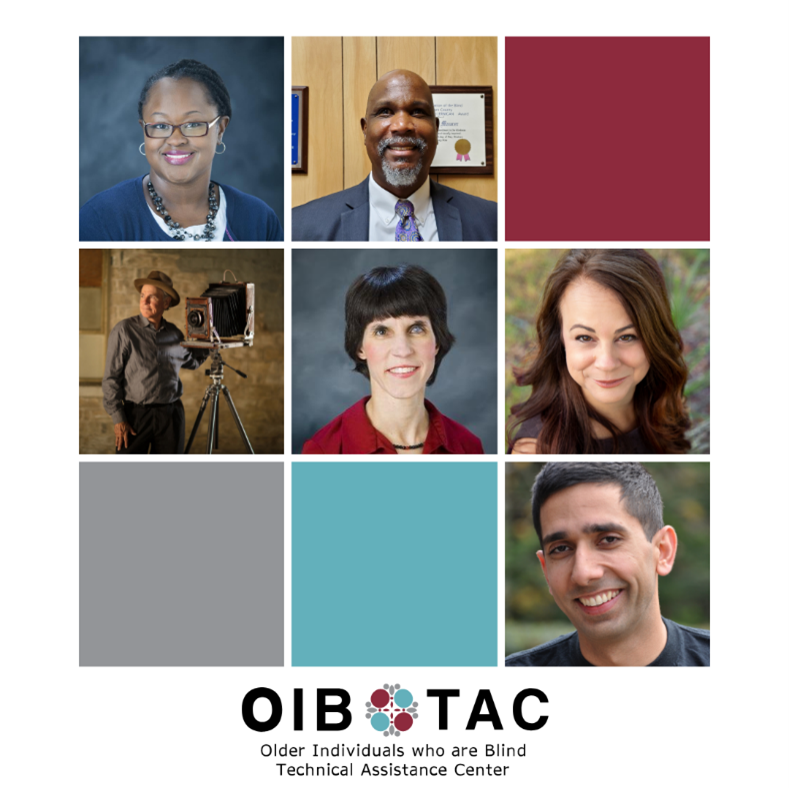 Hosted virtually, the conference allowed us to reach program managers and service providers from 50 states and territories and one international country. Through this year's conference, participants and presenters were able to engage on topics such as leadership, self-care tips, and technology and outreach resources.
Over four days, professionals in the field of blindness and low vision joined our Empower and Educate series. Back by popular request, "My Heart Is Not Blind: Voices of Older Blind" with Michael Nye shared compelling narratives from individuals with blindness. The video presentation is available on the OIB-TAC Community of Practice. Another motivating session was "C.H.A.T Your Way to Success: Be an Influential and Inspiring Communicator" with Claudia-Jean Virga. Virga shared communication practices to maximize services and resources. This session's recording is also available on our Community of Practice website.
The Engage sessions were closed to only program managers, allowing breakout rooms and networking to ensure a valuable experience for all in attendance. An educational session was the live Q&A with the Rehabilitation Services Administration that allowed the panel to answer pre-submitted questions. Lisa Gooden-Henley, Program Coordinator for OIB-TAC, received positive feedback from program managers who said they really enjoyed the conference and appreciated the virtual format as it allowed them to invite members of their team to participate.
Kendra Farrow, Interim OIB-TAC Project Director, felt that the conference was a great success. Farrow explained that "Many attendees described how they plan to implement things they learned at the conference in their projects." We hope that the lessons learned will be applied to enhance the quality of services for older individuals with visual impairments.