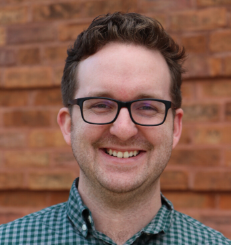 The NRTC is pleased to welcome Simon Marcy as our Web Designer. In this position, Simon will assist with our online courses and the maintenance of our three websites:
www.blind.msstate.edu
www.ntac.blind.msstate.edu
www.oib-tac.org
Simon has three years of experience in web design as an assistant supervisor for a team of web designers. He brings his familiarity with web maintenance, computer repair, and photography to the NRTC.
He earned his bachelor's and master's in history from Mississippi State University. During this time, he presented his research at conferences and served as a teaching assistant.
Simon is excited to play a role in "supporting, empowering, and providing resources to those with vision impairments."