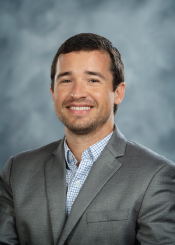 Education
B.A., Valdosta State University
M.S., Valdosta State University
Ph.D., Mississippi State University
---
Professional Affiliations
Member, American Sociological Association
Member, Society for the Study of Social Problems
Member, Mid-South Sociological Association
---
Research Specialization
Social stratification and health inequalities
Quantitative research methods
---
Selected Publications
McDonnall, M. C., Cmar, J. L., & Tatch, A. J. (2020). Importance of agency context for long-term effectiveness of a business development training for rehabilitation counselors. Journal of Vocational Rehabilitation, 53(1), 1-16.
Tatch, A., Hakki Yigit, I., Brown, D., & Robertson, A. (2019). Examining the role of race and gender as moderators of the relationship between depressive symptoms and hazardous alcohol consumption among DUI offenders. Sociological Spectrum, 39(2), 1-15.
Gardner, S. K., Robertson, A. A., Tatch, A., & Walker, C. S. (2018). Racial differences in college-student drinking. Journal of Ethnicity in Substance Abuse, 19(1), 1–16. doi.org/10.1080/15332640.2018.1446376
Yigit, I. H., & Tatch, A. (2017). Syrian refugees and Americans: Perceptions, attitudes, and insights. American Journal of Qualitative Research, 1(1), 13-31.
Robertson, A., Gardner, S., Walker, C. S., & Tatch, A. (2016). DUI recidivism by intervention adherence: a multiple risk factor approach. The American Journal of Drug and Alcohol Abuse, 42(5), 597-605.